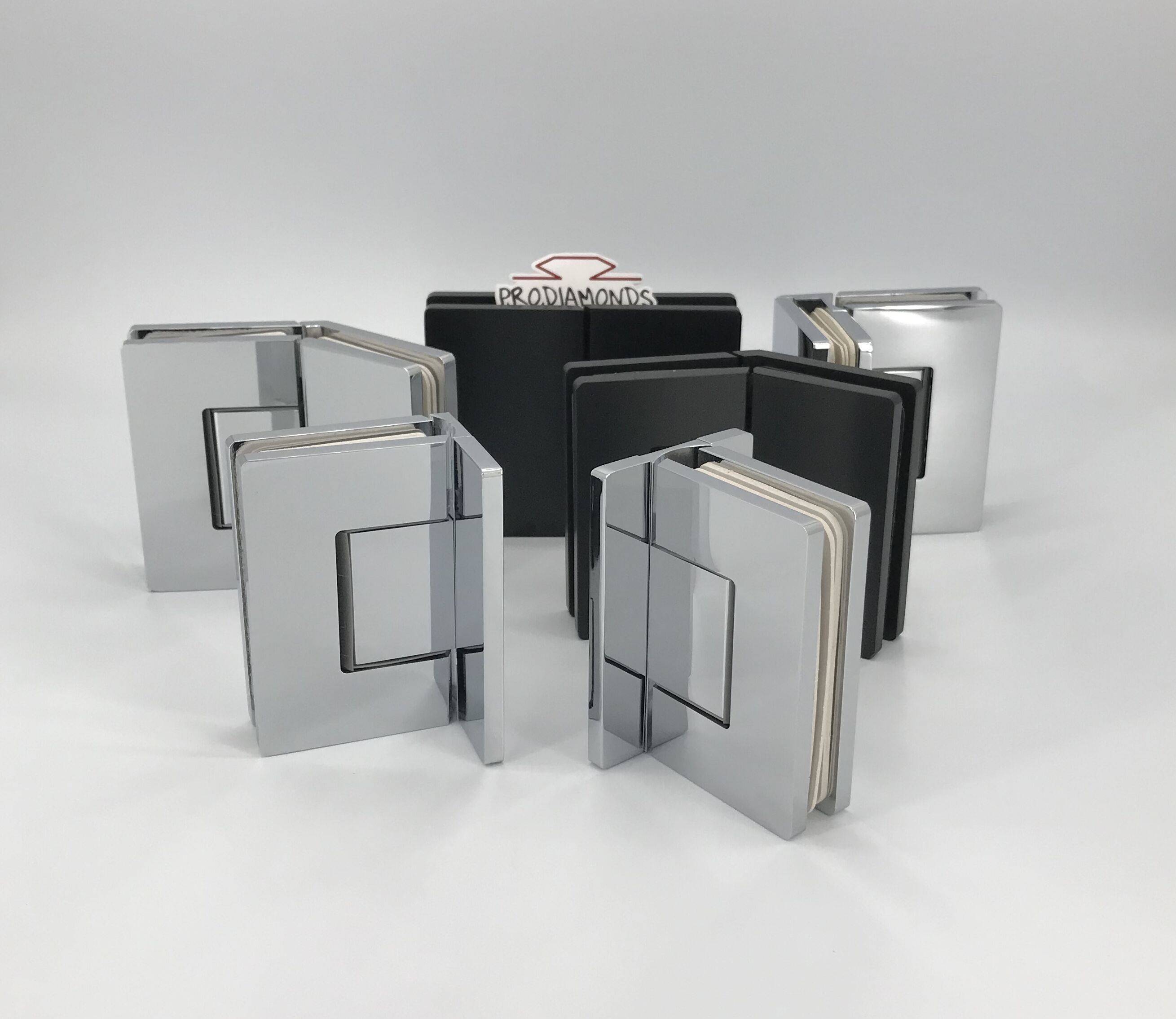 Ubicado en Guangdong, China, Prodiamonds Hardware es un fabricante y exportador de vidrios sin marco al por mayor y distribuidor de acristalamiento industrial. Constantemente buscamos agregar nuevos productos con valor agregado a través de un mejor diseño o calidad sobre lo que está actualmente en el mercado.
Todos los productos de hardware de Prodiamonds están diseñados para complementar otros accesorios pensados ​​en las puertas de ducha sin marco, los umbrales de las puertas de ducha de aluminio, la barandilla de vidrio y las barandillas de la barandilla arquitectónica, la cerca de vidrio sin marco de la piscina y el hardware comercial de la puerta de vidrio. Con un grupo de excelentes ingenieros y personal, Prodiamonds Hardware estrictamente en la línea de producción de investigación y diseño de producción, herramientas, maquinaria CNC, control de calidad, estándar de embalaje de exportación seguro, euforia con clientes de diferentes países: EE. UU., Canadá, Australia, Nuevo Zelanda, Alemania, Italia y muchos otros países de Europa.
Nos damos cuenta de que el negocio consiste en alta calidad, entrega a tiempo, precio competitivo y servicio atento. El equipo de PD Glass Hardware trata a cada cliente con 100% de Honor, sin importar si su pedido es grande o pequeño. Nuestra misión es proporcionar la mayor calidad, valor y servicio a todos nuestros clientes en todo el mundo. ¡Llámenos o envíenos un correo electrónico ahora!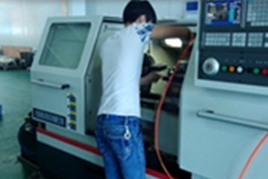 Established in 2008, covering 4500 square
meters work shop land, With a group of
excellent engineers and CNC machinery...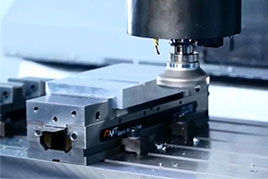 CNC Machinery & Automatic
Production Line
With near 10 years workmanship and experience of manufacturing , measurement and precision of the products is guaranteed.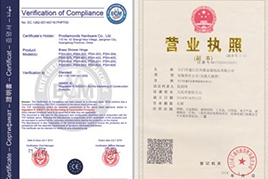 We are CE approved.
We can provide Official Material Quality test
report follow each shipment.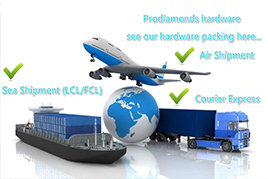 Located in Guangdong Province near Hongkong, whatever sea shipment, Air shipment, Courier express, Prodiamonds Hardware...
China EU pragmatic cooperation injects strong momentum into the global economy after the epidemic
The emergence of the novel coronavirus pneumonia in 2020, which brought the "black swan" to the world, has brought more adverse currents to economic globalization. The simultaneous contraction of Global trade investment scale and total economic output has aroused concern of all parties. The United Nations Conference on Trade and development called in the trade and development report 2020 that if there is no radical policy to reactivate trade and capital flows, the recovery and development resilience of the global economy will face enormous pressure.
Details


Home appliances, light industry and electronic industry
The semi annual report of Shanghai and Shenzhen stock exchange is close to the end, and the third quarter performance forecast of listed companies is in full swing. As of August 19, a total of 334 listed companies in Shanghai and Shenzhen stock exchanges have issued the third quarter performance forecast, including 62 companies with performance forecast increase, 100 companies with slight increase in performance, and 43 and 16 listed companies respectively continue to make profits and turn losses. In other words, 221 listed companies will show a positive upward trend in the third quarter, accounting for 66.17% of all the companies that have released performance forecasts. Among the listed companies with declining performance, there are 24 companies with expected performance reduction, 28 companies with continuous loss, 50 companies with slightly reduced performance, 6 companies with downward performance only account for 32.34%, and 5 companies have uncertain performance forecast. In terms of the distribution of the industries with good performance in the third quarter, according to the classification of Shenyi class industries, the industries with a proportion of more than 10% of the constituent stocks in the industry are: household appliances industry 19.61%, light industry manufacturing industry 17.65%, electronics 14.73%, building materials 12.10%, machinery and equipment 11.89%, textile and clothing 11.69%. Among the 51 listed companies in the household appliance industry, 11 listed companies have disclosed the performance forecast for the third quarter. Except for one company of St. Leda, the other 10 companies have reported good results, including vantage shares, sunway shares, Sanhua shares, etc. In the third quarter of the household appliance industry, the proportion of pre happy companies ranked first, which seems to be expected. Data shows that the overall main business of home appliance industry in the first quarter increased by 19.30% year-on-year, and the growth rate was further improved. At the same time, benefited from the relief of raw material cost pressure and the improvement of product structure, the overall profitability of the industry also improved. Under the background of basically facing the good situation, from the beginning of the year to August 19, the plate of household appliances increased by 15.86%, obviously outperforming the market and many cyclical traditional industries. In the eyes of market participants, the household appliances sector is still low valuation, performance determination and high score red and other characteristics. "At present, the long-term growth rate of the air conditioning industry is the most certain. In the short term, hot summer may become a potential driving force for the stock price to rise. With the active real estate market, kitchen electricity industry with strong decoration property is expected to show rapid growth. The promotion of urbanization and the release of rural demand guarantee its long-term growth. The panel price in the third quarter is expected to stabilize and recover with the arrival of the peak stock season, and the prosperity of the panel industry is expected to continue next year. " Changjiang Securities analyst Chen Zhijian said. In the light industry manufacturing industry, which has the second largest proportion of pre gratification, 16 listed companies have published the third quarter performance forecast, 15 have reported good news, and only one has slightly reduced the forecast performance, which is absolutely regarded as "excellent student" in the current three quarter performance forecast of Shenwan's 23 classified industries. In addition to HALS, Hexing packaging, Shengda forestry and seagull sanitary ware, there are three other companies that have achieved profit recovery, namely Weihua shares, Guanfu household and St Chenglin. At present, the better performance prospect of the light industry manufacturing sector has a great relationship with the gradual recovery of the overall economy. Taking the packaging industry in the light industry manufacturing sector as an example, in 2013, with the recovery of demand for food and beverage, 3C products and some household appliances, the relevant packaging enterprises gradually recovered. In the second half of the year, with the further improvement of the economic environment and the rising demand of related industries, listed companies in the light industry manufacturing sector will get more development impetus. The electronics industry ranks the third in the proportion of the third quarter's pre positive reports. At present, there are 129 A-share electronic listed companies, and 19 of them are in the third quarter, accounting for 14.73% of the total number of constituent stocks in the industry. Among them, Zhonghuan has become the most promising performance of electronic companies in the third quarter. It is estimated that the net profit will increase by about 40 mill
Details


Exposición Show USA
¡Los tiradores de escalera con bloqueo para puertas de vidrio comerciales y los kits de cabezal de aluminio están muy de moda en la feria!
Details


Prodiamonds Hardware is a Manufacture and Exporter to the Frameless Glass Hardware Wholesale and Distributor glazing Industrial. PD hardware supplies: Shower Door hinges, Glass Door knobs, Pull Handles, Glass Brackets, AND full range of glass hardware accessories for Frameless Shower Doors, Glass Commercial Doors, Frameless Glass Pool Fence, Glass Sliding Shower Doors Systems. Architectural Glass Fitting, Storefronts and Entrances Fitting are suitable for both residential and commercial applications.
PRODIAMONDS HARDWARE CO., LTD
Add: No. 70, Xiangshan village,jiangmen City,Guangdong,China
Tel: +86-750-3237716
Fax: +86-750-3237735
Email:prodiamonds@126.com、sales@jmprodiamonds.com
shower door hinges glass door handle glass clamp clips manufacturer
Copyright © Prodiamonds Hardware Co., Ltd All Rights Reserved