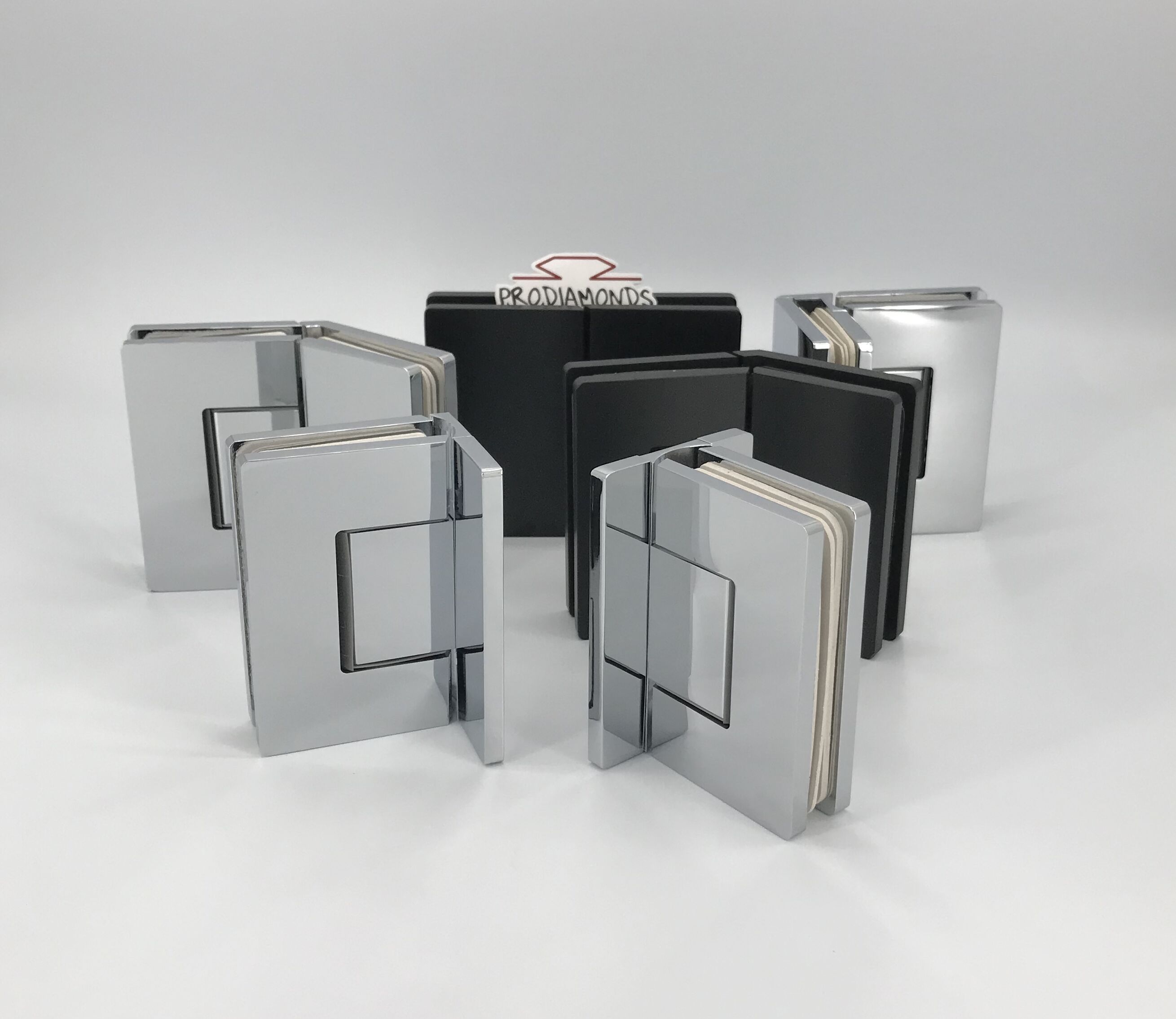 Ubicado en Guangdong, China, Prodiamonds Hardware es un fabricante y exportador de vidrios sin marco al por mayor y distribuidor de acristalamiento industrial. Constantemente buscamos agregar nuevos productos con valor agregado a través de un mejor diseño o calidad sobre lo que está actualmente en el mercado.
Todos los productos de hardware de Prodiamonds están diseñados para complementar otros accesorios pensados ​​en las puertas de ducha sin marco, los umbrales de las puertas de ducha de aluminio, la barandilla de vidrio y las barandillas de la barandilla arquitectónica, la cerca de vidrio sin marco de la piscina y el hardware comercial de la puerta de vidrio. Con un grupo de excelentes ingenieros y personal, Prodiamonds Hardware estrictamente en la línea de producción de investigación y diseño de producción, herramientas, maquinaria CNC, control de calidad, estándar de embalaje de exportación seguro, euforia con clientes de diferentes países: EE. UU., Canadá, Australia, Nuevo Zelanda, Alemania, Italia y muchos otros países de Europa.
Nos damos cuenta de que el negocio consiste en alta calidad, entrega a tiempo, precio competitivo y servicio atento. El equipo de PD Glass Hardware trata a cada cliente con 100% de Honor, sin importar si su pedido es grande o pequeño. Nuestra misión es proporcionar la mayor calidad, valor y servicio a todos nuestros clientes en todo el mundo. ¡Llámenos o envíenos un correo electrónico ahora!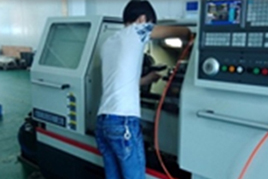 Established in 2008, covering 4500 square
meters work shop land, With a group of
excellent engineers and CNC machinery...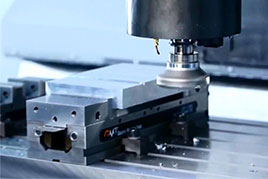 CNC Machinery & Automatic
Production Line
With near 10 years workmanship and experience of manufacturing , measurement and precision of the products is guaranteed.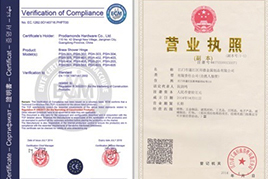 We are CE approved.
We can provide Official Material Quality test
report follow each shipment.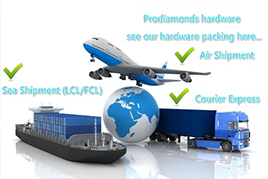 Located in Guangdong Province near Hongkong, whatever sea shipment, Air shipment, Courier express, Prodiamonds Hardware...
Help enterprises boost light industry to seize new opportunities of RCEP
In order to implement the important deployment of the State Council on "strengthening the training on the implementation of the agreement", the Ministry of Commerce held the second online special training on the regional comprehensive economic partnership agreement (RCEP) from March 22 to 23. The training focuses on the impact of RCEP on the industry, helps local and enterprises get familiar with the contents and rules of the agreement, improves the management level and policy utilization ability, and enhances the ability to participate in international cooperation and competition. The China Federation of light industry attaches great importance to this special training, and Zhang Chonghe, President of the Federation, personally instructed that the corresponding organization work should be done well. In order to implement president Zhang's instructions and promote more member enterprises to understand RCEP, China Light Industry Federation actively took the lead in organizing more than 520 people to participate in online special training, including 30 national industry associations such as leather, wine, home appliances, musical instruments, 4 local industry associations, and 37 member enterprises such as Haier Group, Guizhou Maotai, Yanjing Beer, etc.
Details


Happy New Year!
I wish our enterprise a more brilliant tomorrow, I wish you a happy new year, all the best!
Details


China EU pragmatic cooperation injects strong momentum into the global economy after the epidemic
The emergence of the novel coronavirus pneumonia in 2020, which brought the "black swan" to the world, has brought more adverse currents to economic globalization. The simultaneous contraction of Global trade investment scale and total economic output has aroused concern of all parties. The United Nations Conference on Trade and development called in the trade and development report 2020 that if there is no radical policy to reactivate trade and capital flows, the recovery and development resilience of the global economy will face enormous pressure.
Details


Prodiamonds Hardware is a Manufacture and Exporter to the Frameless Glass Hardware Wholesale and Distributor glazing Industrial. PD hardware supplies: Shower Door hinges, Glass Door knobs, Pull Handles, Glass Brackets, AND full range of glass hardware accessories for Frameless Shower Doors, Glass Commercial Doors, Frameless Glass Pool Fence, Glass Sliding Shower Doors Systems. Architectural Glass Fitting, Storefronts and Entrances Fitting are suitable for both residential and commercial applications.
PRODIAMONDS HARDWARE CO., LTD
Add: No. 70, Xiangshan village,jiangmen City,Guangdong,China
Tel: +86-750-3237716
Fax: +86-750-3237735
Email:prodiamonds@126.com、sales@jmprodiamonds.com
shower door hinges glass door handle glass clamp clips manufacturer
Copyright © Prodiamonds Hardware Co., Ltd All Rights Reserved